Looking for Scores, Standings, and Stats?

Click here
GameSheet Inc.
Digital Score Sheets
The Leader in
Digital Scoring
GameSheet has set the standard for digital scoring technology. Take your scoring game to the next level with our advanced features and exceptional customer service.
Get Started



Proudly keeping score for these and hundreds of other amazing associations from around the world
650+

leagues

80k+

teams

500k+

games

1M+

players
Ditch The Paper - Focus
On What Matters
Import team rosters directly from USA Hockey, the HCR or CSV
Immediate access to completed score sheets from any web browser
Embed scores, schedule, stats and standings into any website
Customize criteria to flag games that need attention
Report on penalty types, infraction history, suspensions & more
Import your Schedule, or build it directly in GameSheet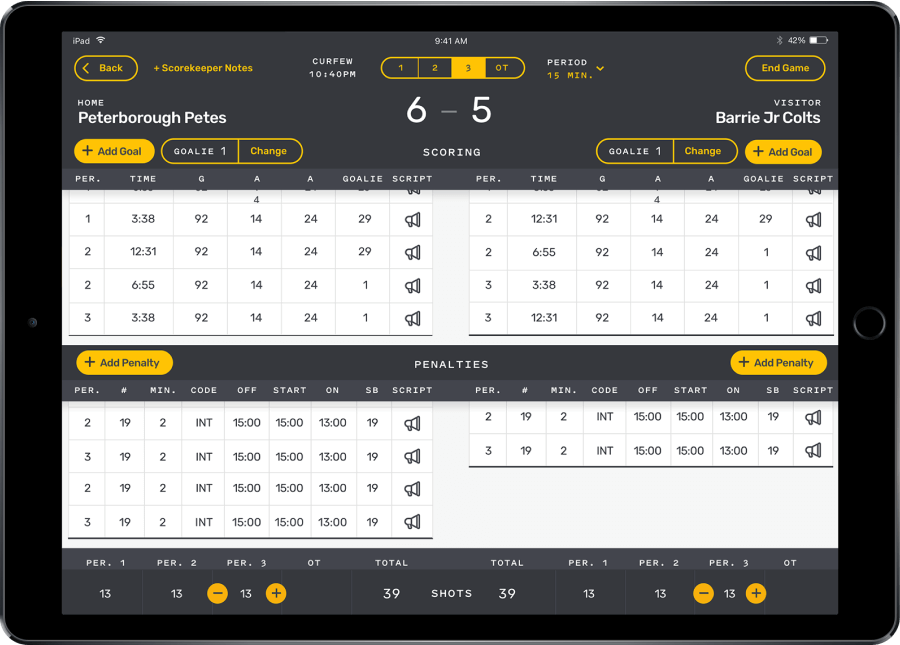 See GameSheet in Action
Let us take you through a live demo and show how the GameSheet system will transform your league operations.
Schedule a Demo
Core Functions
Add / update / remove players at game time
Record suspensions of players and coaches
Collect signatures from coaches and referees
Access completed score sheets from any web browser
Post-game referee reporting using voice or text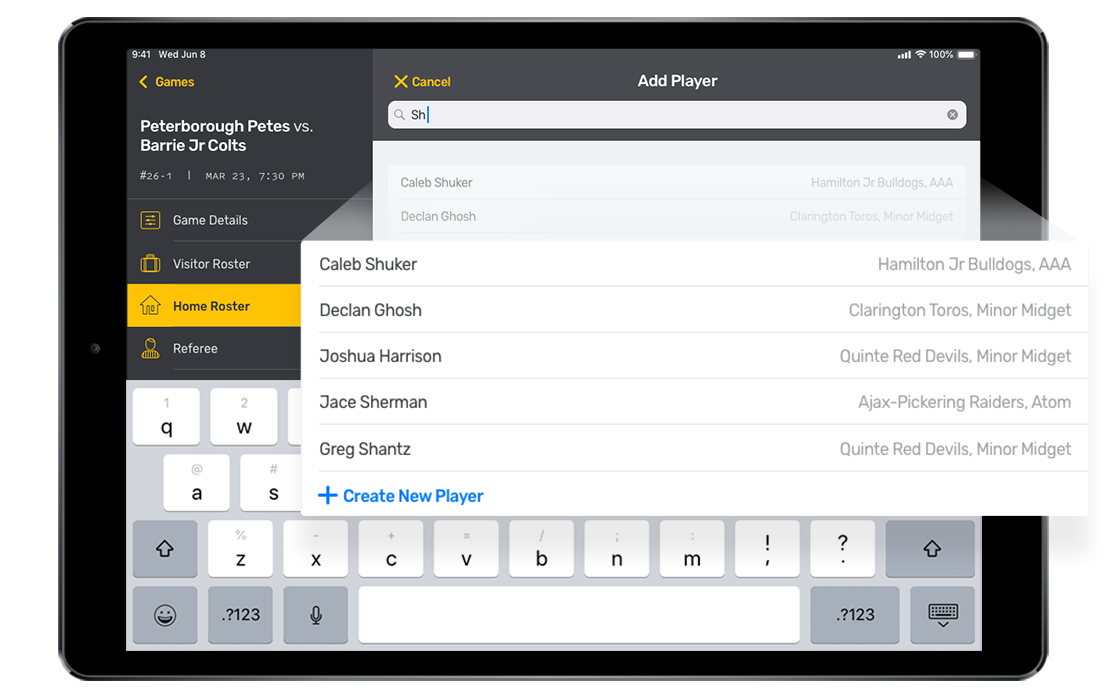 A DIGITAL SCOREKEEPING AND LEAGUE MANAGEMENT SOLUTION
We are not just a scoring tool.
GameSheet has been recognized as best-in-class league management technology by some of the largest and most respected hockey leagues/affiliates in the world.
The system is intuitive and simple to use. Guaranteed to save your association thousands of hours every season.
The GameSheet Tools
League management web dashboard
Individually customized team app
iPad scoring app
Fully customizable and embeddable scores/standings/stats
Game preview and advanced team scouting
See how it works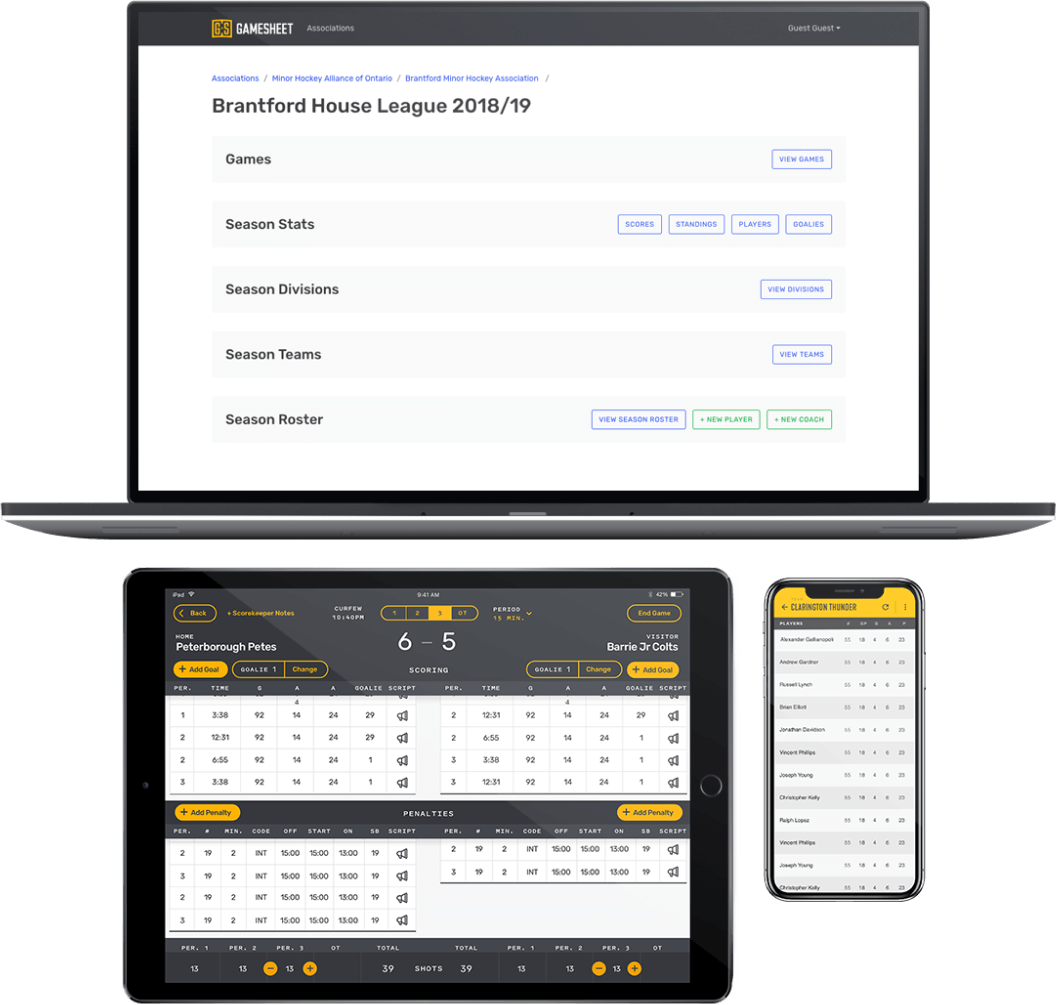 Introduction to GameSheet / 0:55
VIEW TUTORIALS AND MORE ON OUR YOUTUBE CHANNEL
Our video library includes tutorials on various topics such as editing penalties, GSI Ref Training, Gamesheet app installation and usage, editing rosters, adding and deleting data, scoring and ending games, and different platform roles.
Let's Talk
Save thousands of volunteer hours each season with the digital GameSheet system.
Schedule a Demo