Looking for Scores, Standings, and Stats?

Click here
GameSheet Inc.
Digital Score Sheets
Meet The new digital
score sheet
GameSheet meets all the requirements of the traditional paper score sheet and then blows it out of the rink with the benefits of being digital.
Rosters automatically populated and editable
Coaches & referees sign right on the tablet
Completed game sheets are instantly available
Stats and standings on your website are updated instantly
No internet required, however live scoring is available with an internet connection!
Get Started
Ditch The Paper And Focus
On What Matters
Import team rosters directly from HCR, USA Hockey or via CSV
Immediate access to completed score sheets from any web browser
Embed scores, schedule, stats and standings into any website
Customize criteria to flag games that need attention
Report on penalty types, infraction history, suspensions & more
Build your schedule in GameSheet or import via CSV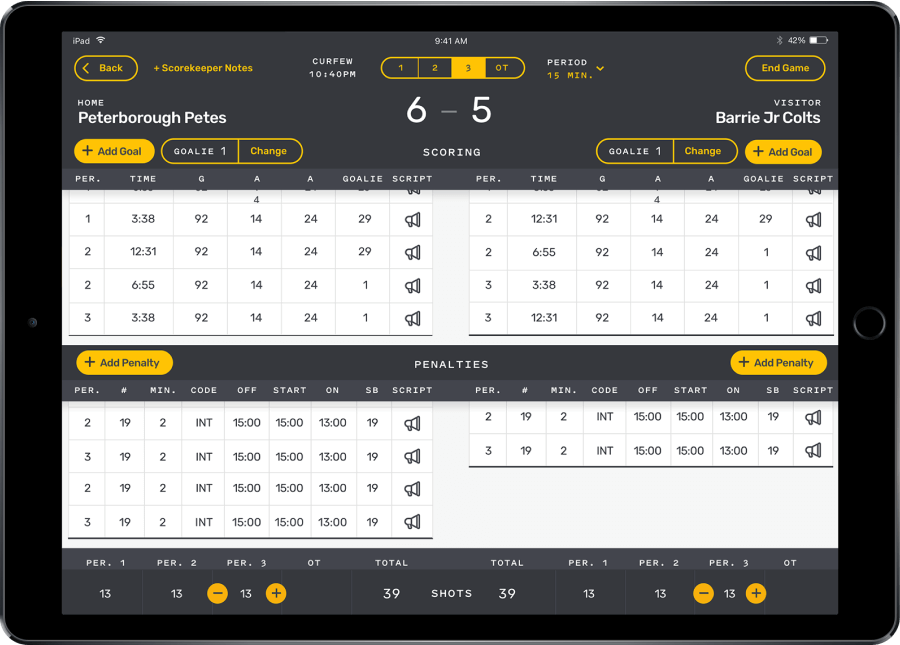 Introduction to GameSheet / 0:55
A DIGITAL SCOREKEEPING AND LEAGUE MANAGEMENT SOLUTION
We are not just a scoring tool.
GameSheet has been recognized as best-in-class league management technology by some of the largest and most respected hockey leagues/affiliates in the world
The GameSheet system is easy to master and guaranteed to save your association thousands of hours every season.
01
Built For
Hockey
Learn More
Tournaments
Leagues and Associations
Teams, Managers and Coaches
Referees and Timekeepers
Players and Parents
02
Built For
Lacrosse
Learn More
Tournaments
Leagues and Associations
Teams, Managers and Coaches
Referees and Timekeepers
Players and Parents
Core Functions
Add / update / remove players at game time
Record suspensions of players and coaches
Collect signatures from coaches and referees
Access completed score sheets from any web browser
Post-game referee reporting using voice or text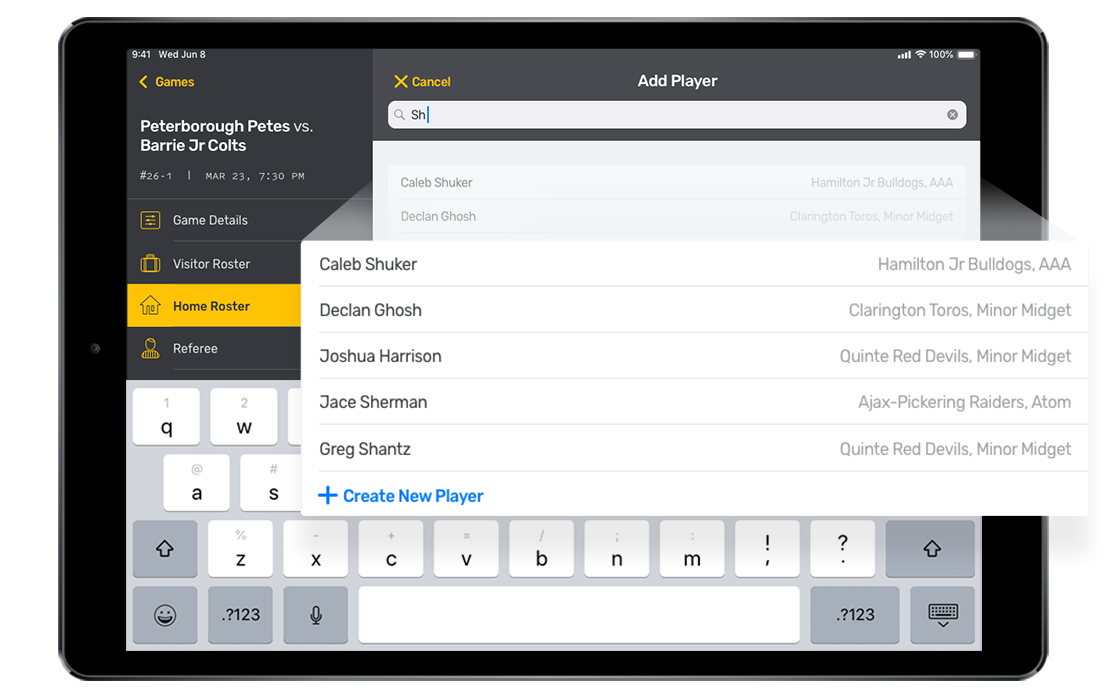 Our Starting Lineup
The GameSheet Tools
We've created a complete system to help your organization improve every aspect of game management. No more paperwork, instant website updates, effortless league management and advanced data reporting for improved decision making.
League management web dashboard
iPad Scoring app
Fully Customizable and Embeddable scores/standings/stats
Integration with leading registration, scheduling and team communication platforms
See how it works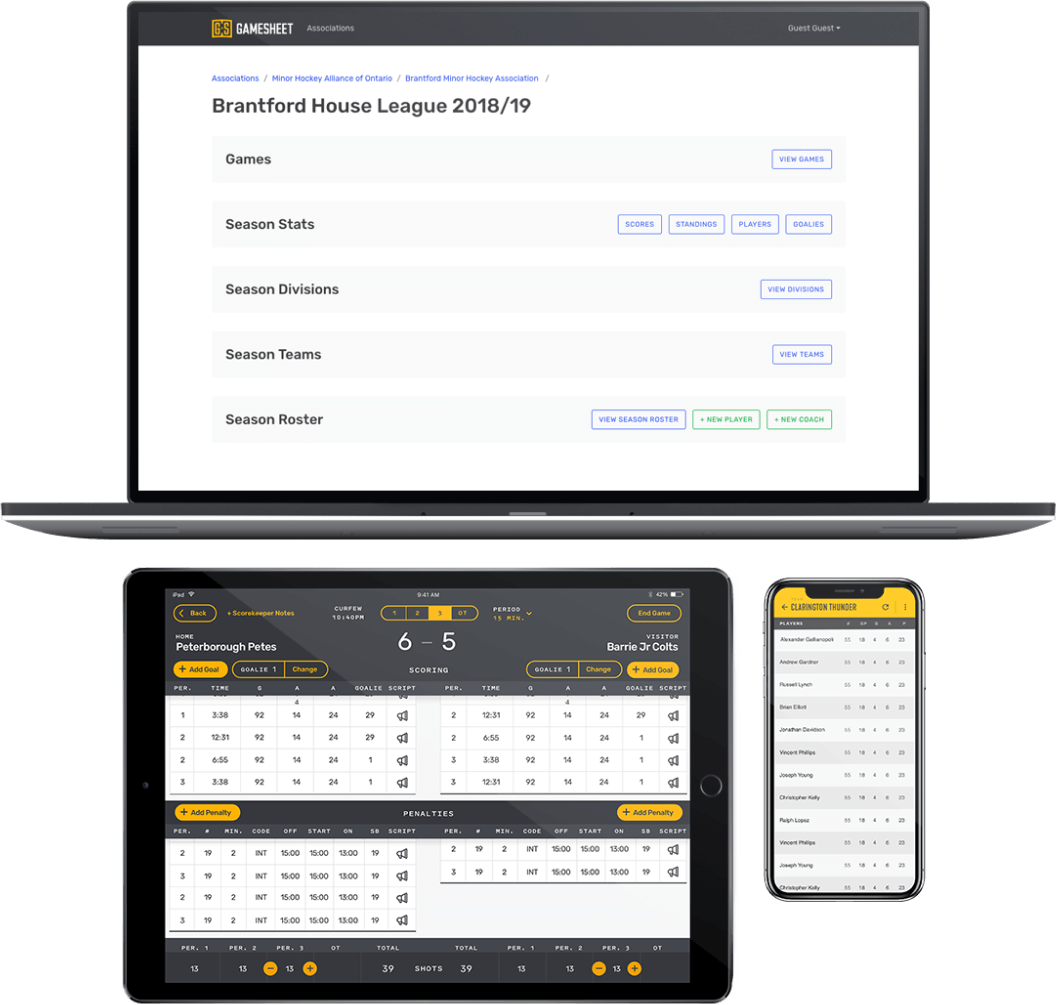 We are excited to partner with GameSheet Inc. to bring electronic game sheets to our leagues and associations.
GameSheet Inc. is a reliable, easy to use platform and we look forward to applying it throughout the OMHA.
See GameSheet in Action
Let us take you through a live demo and show how the GameSheet system will transform your league operations.
Schedule a Demo
The GameSheet Roster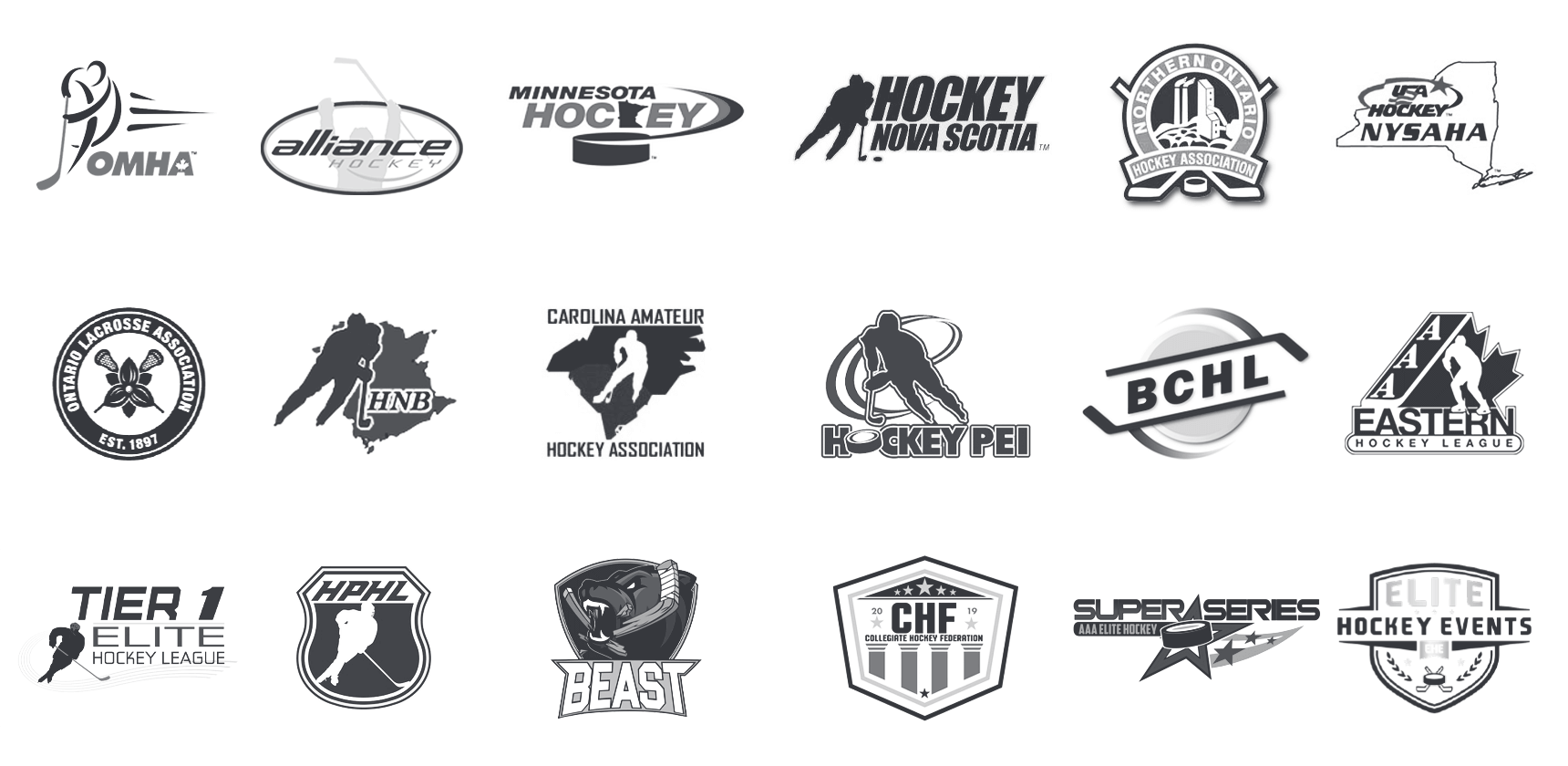 Proudly keeping score for these and hundreds of other amazing associations from around the world
Let's Talk
Save thousands of volunteer hours each season with the digital GameSheet system.
Schedule a Demo