GameSheet Inc.
Digital Score Sheets
Lacrosse
field / box
Electronic scoresheets for field and box lacrosse. Score games on an iPad and view results instantly on the web.
Easy to Learn
The Modern Score Sheet
We based our designs off of the original score sheet so that coaches, timekeepers and referees who use it for the first time feel right at home immediately.
Our users love how easy it is to use and they never have to decipher illegible handwriting.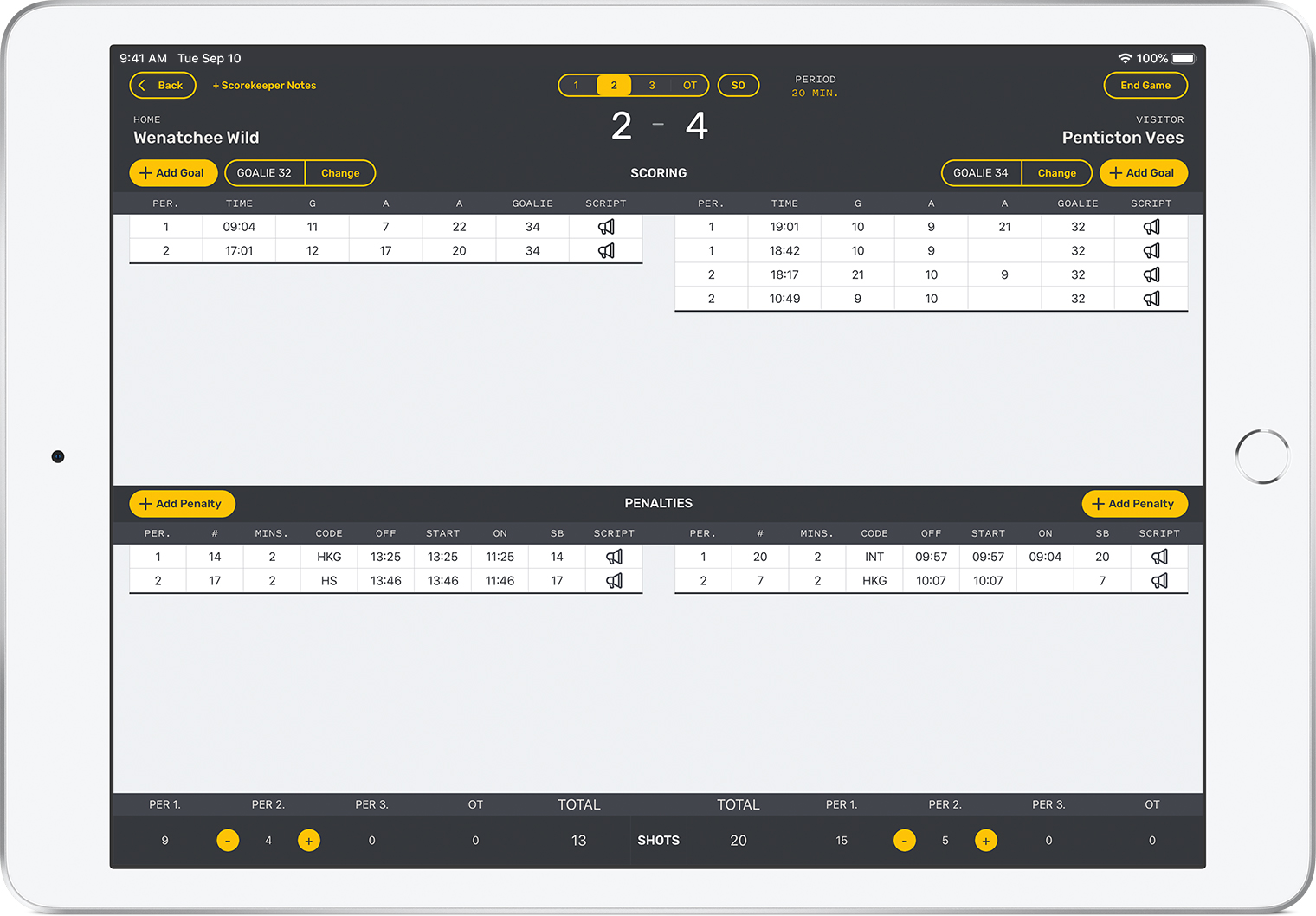 Instant Data
Effortless Statistics
Get game results, division standings, and player stats updated instantly, allowing you to focus on making the game better.
With our reporting tools, you no longer have to make decisions on gut feel - you have the analytics to back it up.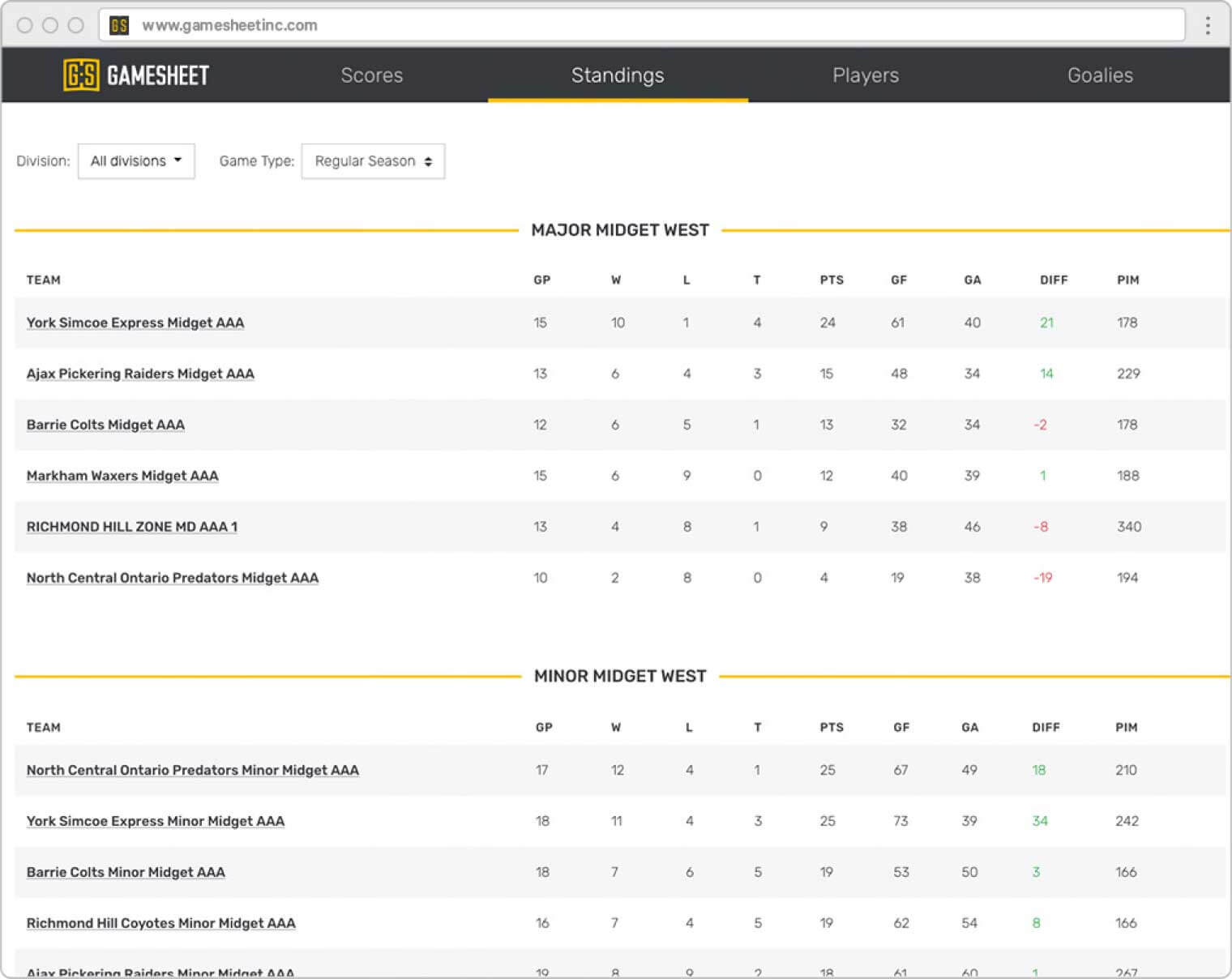 Always connected
Custom Game Flagging
You want to review games with suspensions or game misconducts first. No longer do you have to sift through every game to find them.
Any games that you need to be aware of are flagged and able to be viewed immediately.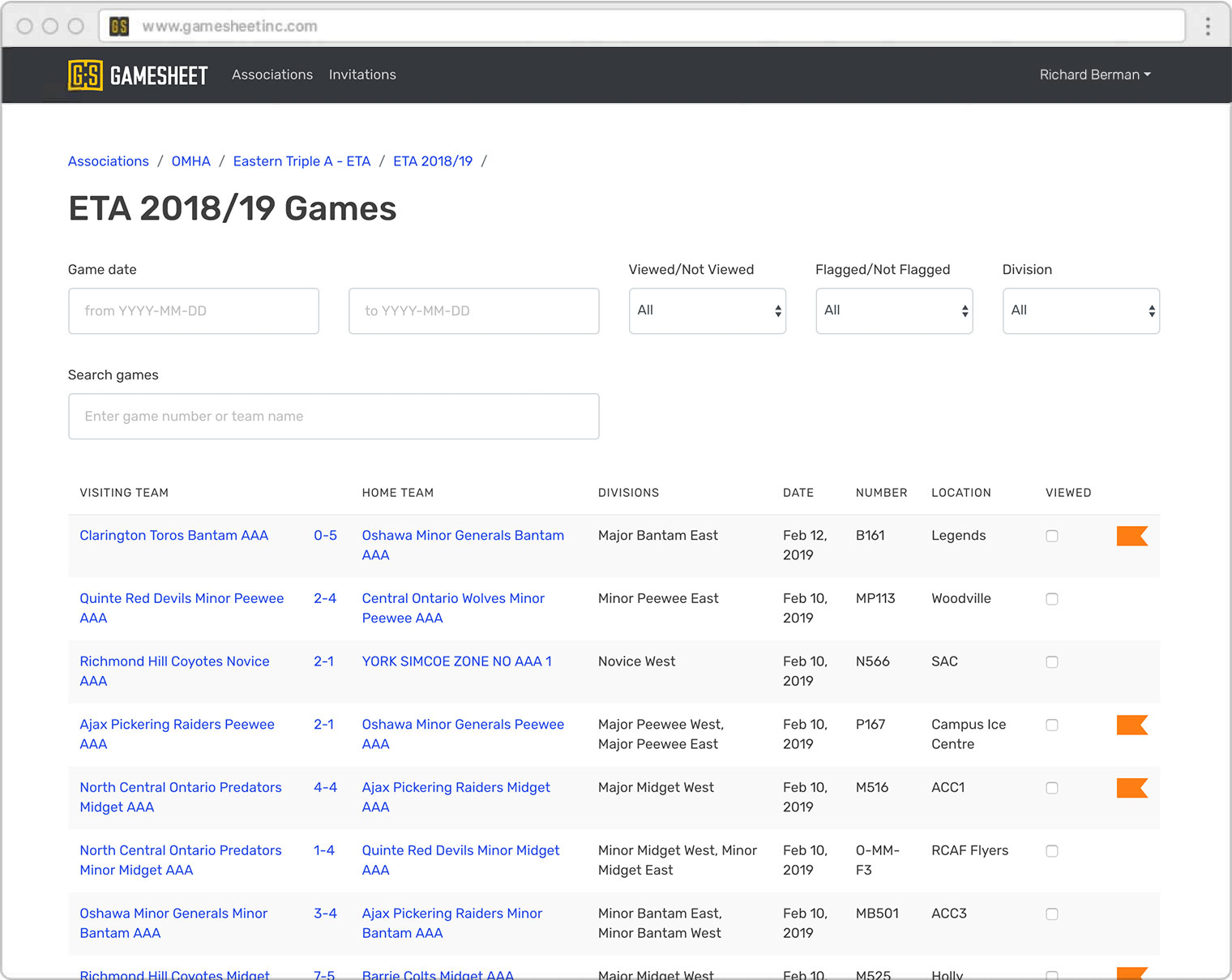 Manage Your Time
Games Are Easily Filtered
Filter your games by date, team, division, league etc. No more piles of paper all over your workspace or tournament office!
Once you have viewed a game, our system indicates that you have seen it.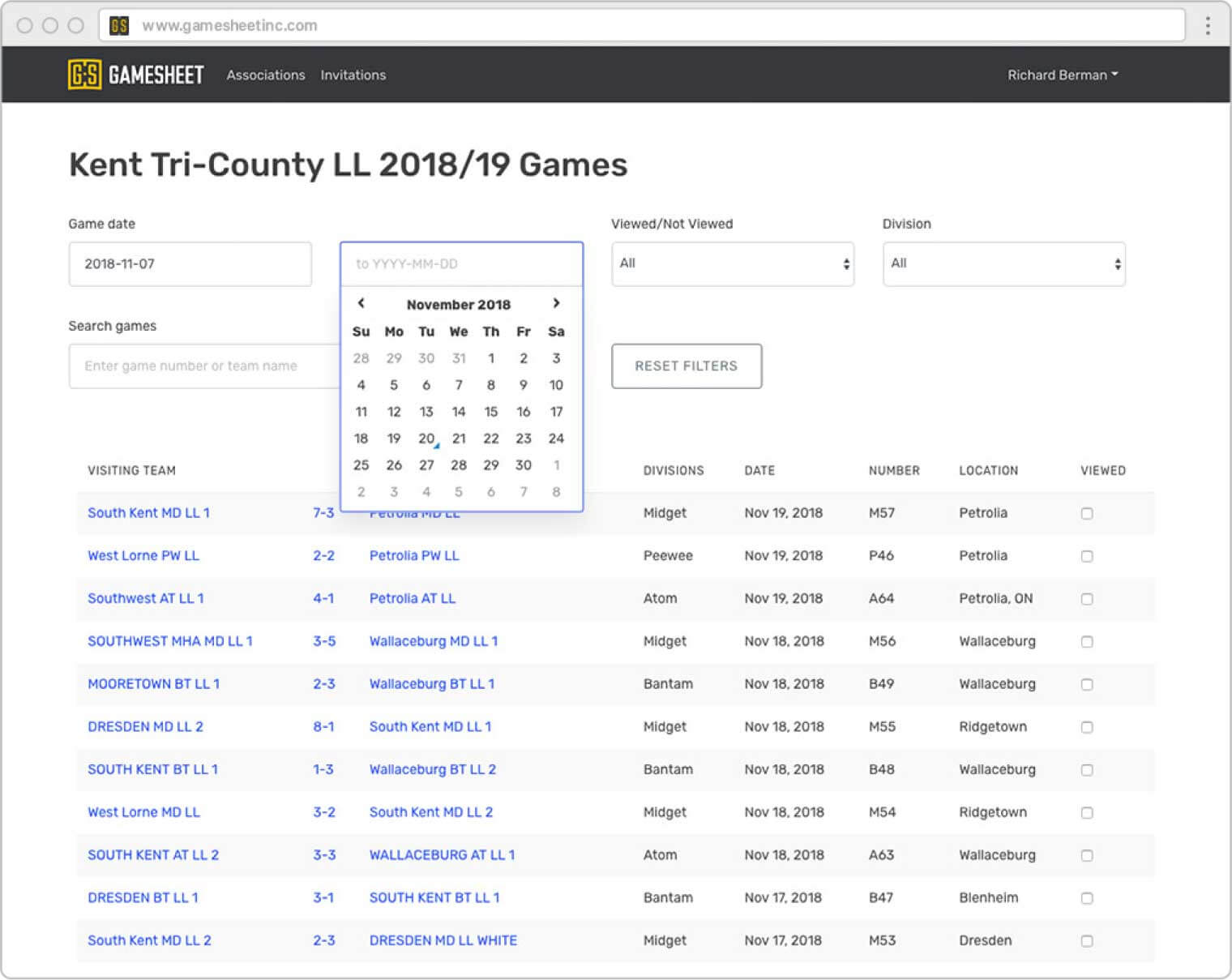 Success Story
Eastern AAA Hockey League
The ETA is comprised of over 2400 players on 115 teams from 13 member centres. With over 2500 games per season it was always a challenge to obtain up-to-date game information in order to maintain standings, suspension logs, and player statistics — information that is essential for the league to operate.
By switching to GameSheet we have significantly reduced the time commitment of our volunteers and have been able to provide our members with current statistical information the moment a game has ended without the need for double entry from the score sheet to our website.
GameSheet digital scoresheets have dramatically improved our post game workflows. When games are uploaded, email notifications are sent and customized flags alert league administrators of incidents that require their attention. The system also provides advanced reporting tools that deliver a whole new level of insight into league-wide trends.
This is our fourth year using the GameSheet system and we couldn't be happier with the product and the support.
Thank God for the iPad system, In previous years the wind and rain would destroy and blow the gamesheets away!
Tailor made solutions
We work directly with you to get your organization up and running with GameSheet.
Schedule a Demo
The GameSheet Tools
We have everything you need: scoring app, mobile accessible dashboard, stats.
How It Works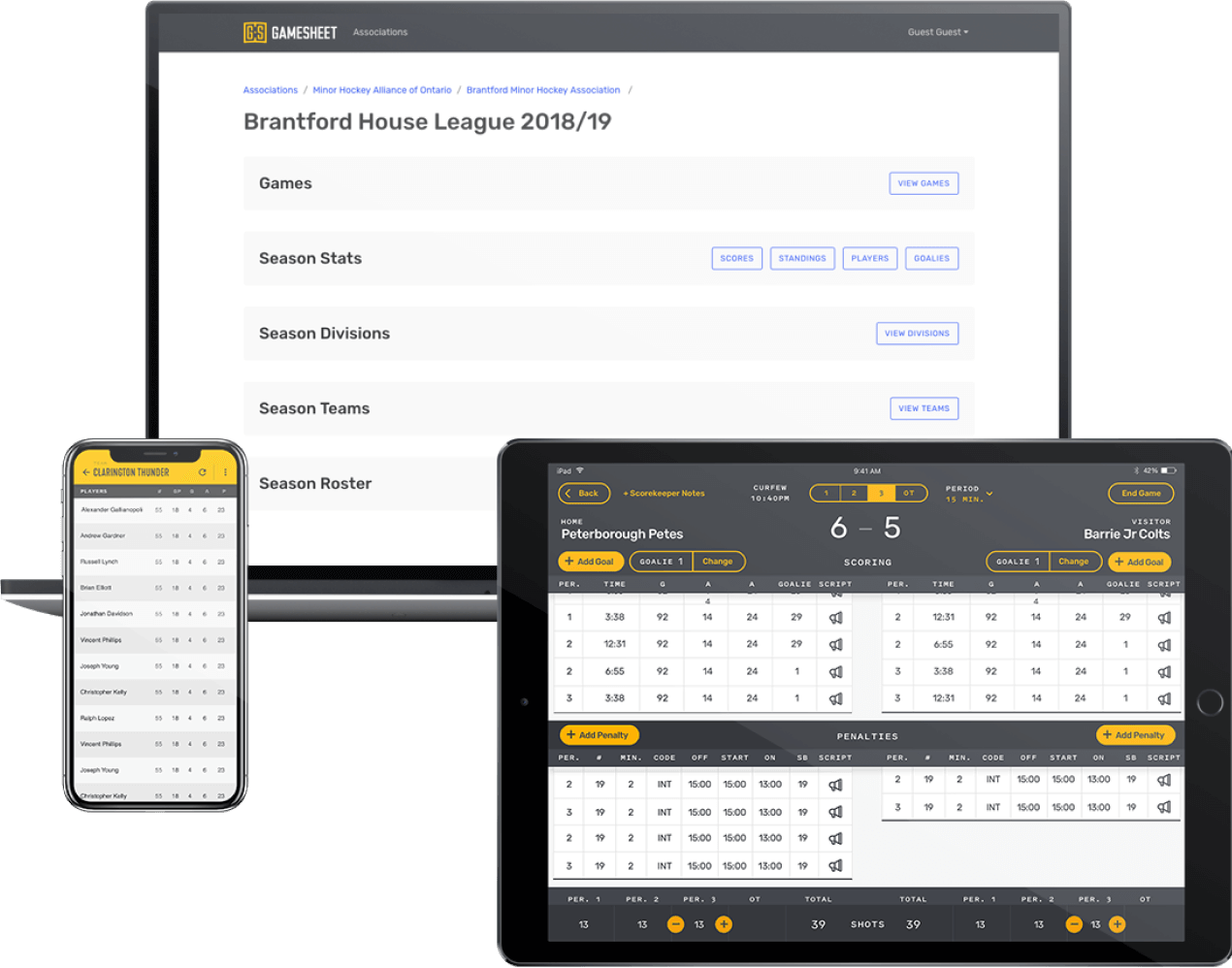 Let's Talk
Tired of filling out game sheets and putting stickers on five copies both home and away?
Schedule a Demo