GameSheet Insider is a recurring look into sports statistics and trends. We go beyond the scoreboard by diving deeper into game stats to provide interesting and insightful analytics. GameSheet tracks data across hundreds of hockey and lacrosse leagues throughout North America and beyond. Check back next month for more of the inside scoop on the latest trends and analytics.
This edition is focused on the now completed Box Lacrosse Seasons of the Ontario Lacrosse Association. Highlighting the Most Frequent Penalties and the rate of Major / Misconduct Penalties across age groups.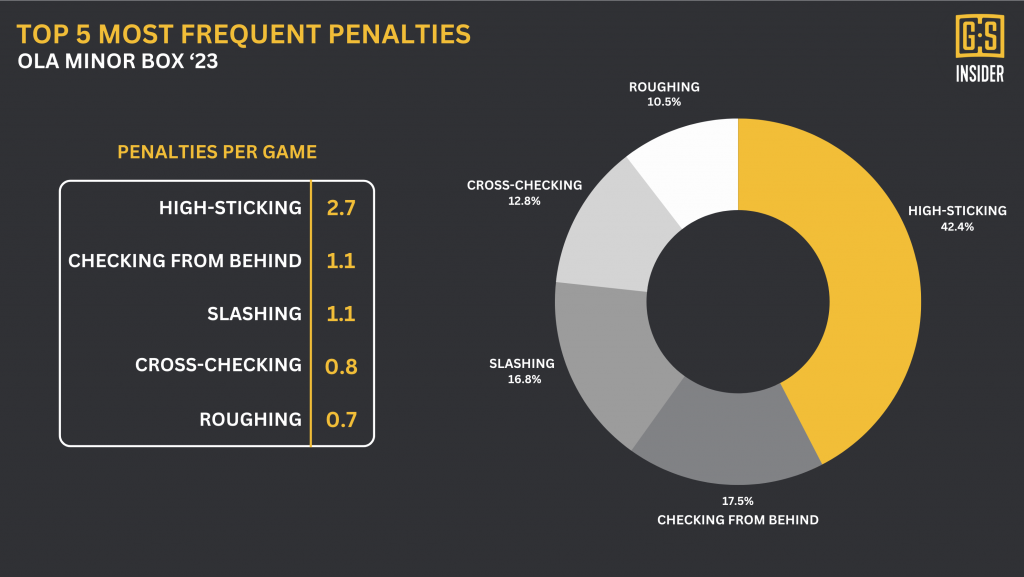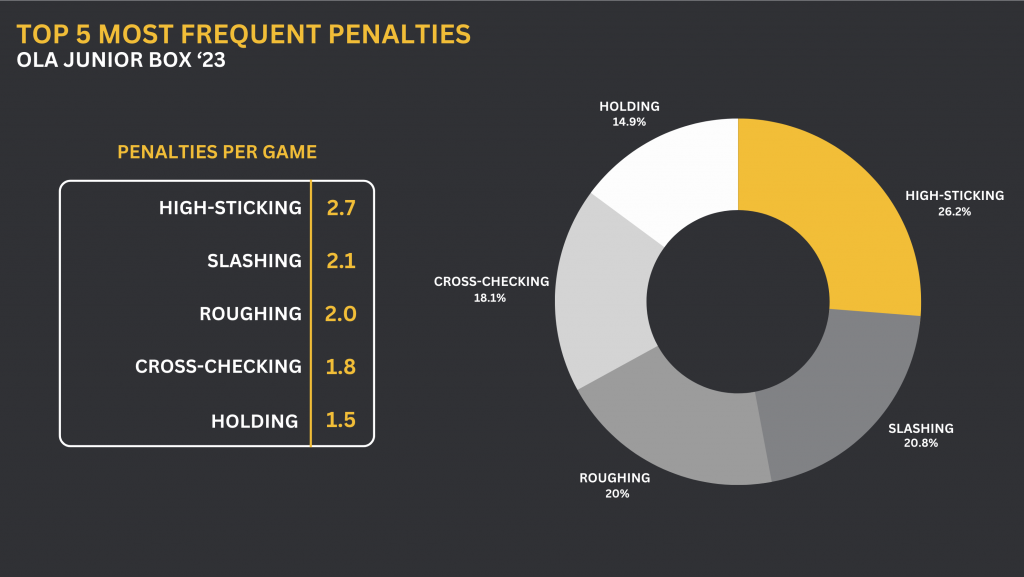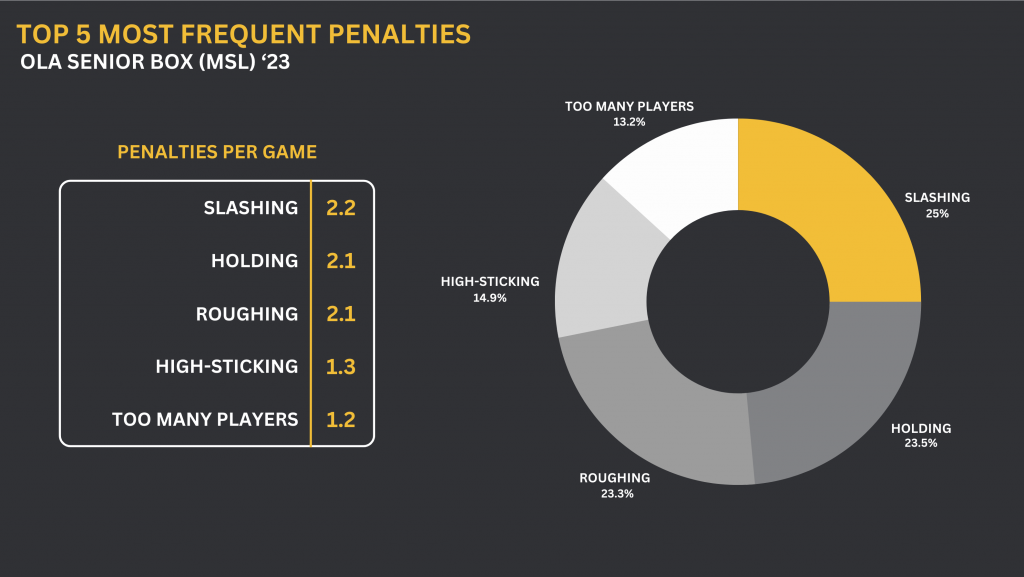 Given the position of one's stick and the nature of the game, High Sticking is the #1 most frequent penalty in both Minor Box and Junior lacrosse. High Sticking along with Slashing and Roughing are among the top 5 penalties at every level.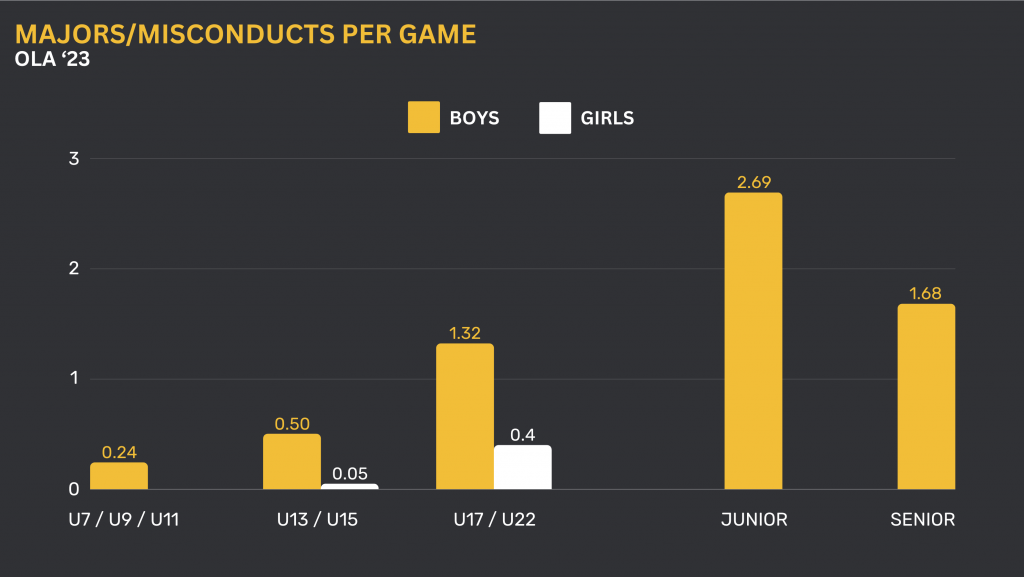 This trend suggests that the frequency of Major/Misc. penalties increases as players get older. Girls Box follows this trend as well, however the overall frequency of these penalties is significantly lower than boys. Major/Misc. penatlies per game peak at more than 2.5 / game in Junior and then decline at the Senior level.
---
This GameSheet Insider report was authored by Luke St.John. Check back soon for more insights about the game.
← Back to News