GameSheet is excited to announce the release of Live Scoring mode. Live Scoring syncs game events in real-time so your fans can enjoy 'up to the second' goals, penalties, shots, goalie changes, shootout attempts, and more.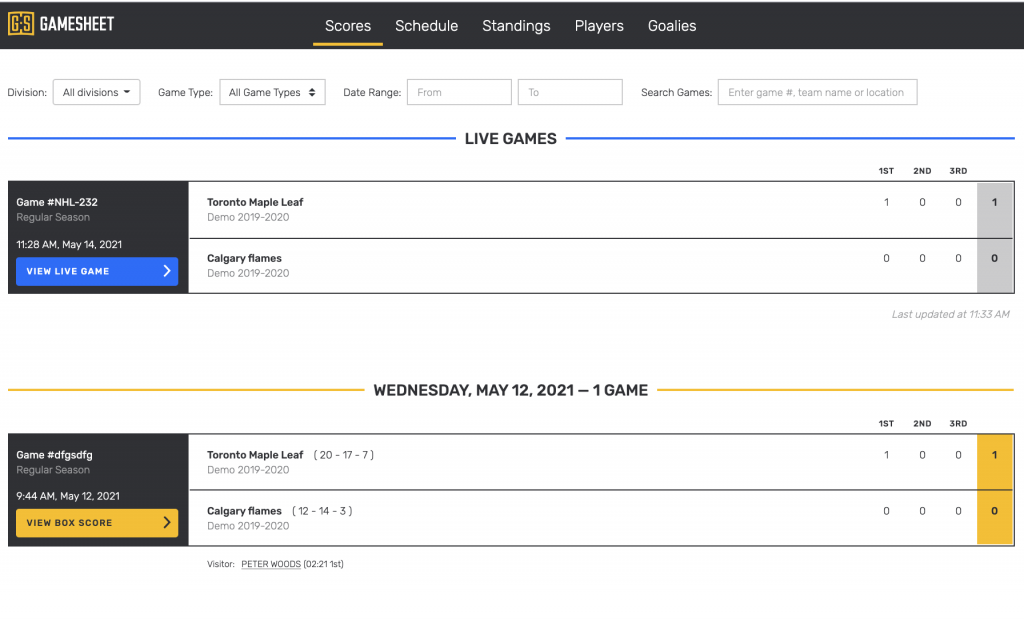 Just Like the Pros
Follow the action live with the new "Play-by-Play" view
Upgrade your Scoring App
Live Scoring comes as part of v4.0 of the iPad Scoring app. To enable live scoring, update to v4.0 and the next time you score a game you'll be prompted to select a scoring mode.
No WiFi? No Problem.
Use a personal hotspot, the data usage is tiny, or if there is no cell service, use the traditional Offline Scoring mode. If a connection becomes available the app can seamlessly switch from Offline to Live.
No Training Required
Select a scoring mode and score the game the same as you always would. Live Scoring requires no additional effort or training for scorekeepers.
Reliable
GameSheet is the most reliable scoring platform available. When we set out to create our Scoring app we always imagined it with live scoring, but the technology available at the time and lack of reliable internet in arenas meant that it just wasn't practical. Seven years later, things have changed and we are excited to be able to introduce reliable, effortless, real-time scoring for everyone.
← Back to News